IDEAG (acronym of "Incontro DEgli Autori di Giochi") is the name of a series of non-profit events organized by SAZ Italia and dedicated to the meeting of board game designer, held during the year in various Italian cities. The first meeting was organized in 2005 in Piossasco (in the province of Turin), thanks to the wonderful intuition of Walter Obert. Over the years, the appointment has grown to reach almost 300 authors registered for the 2020 national edition of the meeting.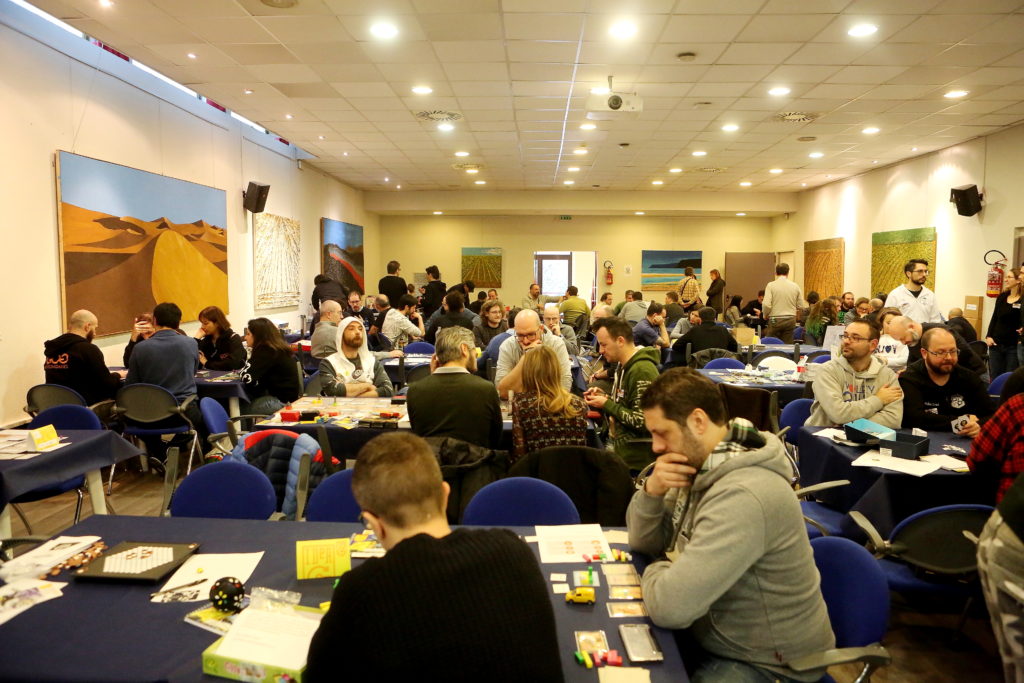 In these years there have been many games that we have seen born or grow during these events, many of which have been published by important Italian and foreign publishers.
Since 2017, the national event has moved to Emilia, near Parma, and the organization has officially passed into the hands of SAZ Italy, the Italian branch of the international association of board game authors.
Over the years, the national event has been joined by numerous events organized throughout Italy, which share its aims and the spirit that animates it. In 2019, 18 events have been organized throughout the country, constituting what has become our IDEAG Network.
Although growing in numbers, the spirit behind the event has not changed over the years: it is an unmissable opportunity to share with other people their passion, to receive and offer comments and ideas for the development of games, to get in touch with publishers who may be interested in their publication. All this is done in an organized but informal and friendly atmosphere, which characterizes the event since its birth.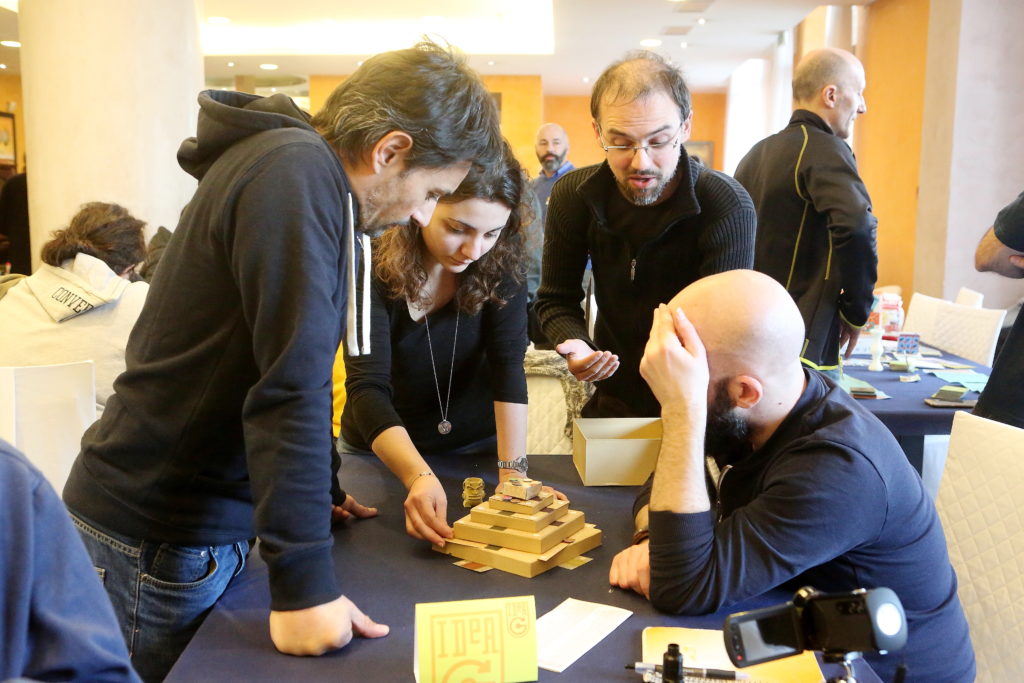 Whether you are a first-time author who has been jealously guarding the "game of the century" in your drawer for years, a professional in the sector eager to compare notes with colleagues, a publisher in search of a promising game, a player interested in knowing how a board game is created and to give your contribution… IDEAG is without any doubt the meeting for you!