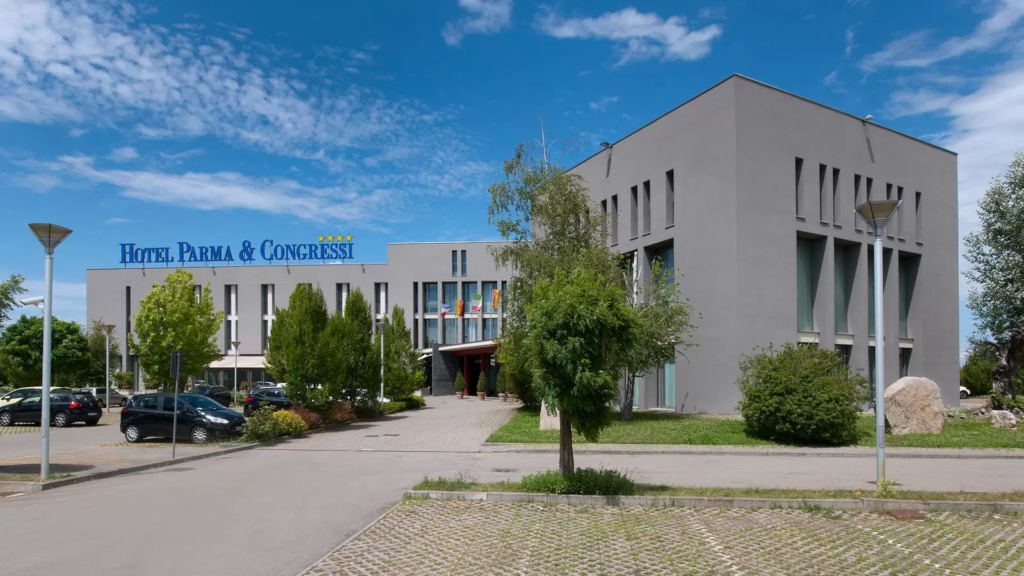 The hotel hosting the event will allow attendants to stay and have their meals on-site, simplifying the organisation and above all allowing them to play almost without interruption!
If you would like to book a bed or a room at the hotel at favourable prices and take advantage of the buffet meals that will be provided during the event, you can do so by contacting the facility directly (and specifying that you would like to take advantage of the "IDEAG" convention), after having registered for the event.
The hotel's contact details are as follows:
Hotel Parma & Congressi
Tel. +39 0521 676011
E-mail: info@hotelparmaecongressi.com
Accommodation
The agreed price for the rooms (per night and per person, including breakfast) is as follows:
€66 for single room accommodation
€77 for a double room (€38.5 per person)
€99 for a triple room (€33 per person)
To these rates must be added the tourist tax, set at €3.50 per night.
The convention prices will also be valid for the night between Friday and Saturday and for the night between Sunday and Monday.
Meals
During the event, it will be possible to have lunch and dinner at the Hotel at special prices. To take advantage of this possibility, you will have to inform the Hotel directly when booking, or in any case on the days prior to the event.
Saturday 13st January
During the day – bar service and one-course meals on-site upon request;
h 13:00 – buffet lunch, water and coffee included, €22, reservation required*;
h 19:30 – buffet dinner, water, wine and coffee included, 33€, reservation required*;
Sunday 14st January
During the day – bar service and one-course meals on-site on request;
h 13:00 – buffet lunch, water and coffee included, €22, reservation required*;
*reservation at the hotel by 9th January 2024